Helping Financial
Services Professionals
Achieve High-Level Personal and Professional Performance
Those in FINANCIAL SERVICES are under pressure and stress everyday.
As I work with them, they tell me of the challenges to meet ever-increasing goals and more competition than ever before. Mergers and acquisitions are a normal part of their existence. Rules and regulations, compliance issues, and holding on to existing clients are just "part of the job" for many. The stresses they face can take a great toll.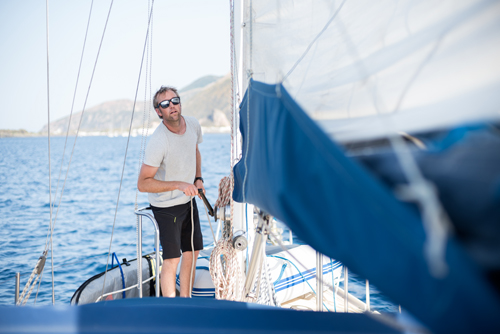 JOEL / MetLife
I was speaking at a MetLife meeting. In the event brochure, next to my picture and program description, was a listing for Joel, another speaker. He was a financial planner who was a top producer. His photo showed him on his sailboat doing what he loved most when he wasn't on the job. But Joel didn't make it to that meeting. He died one week before from a heart attack. He left a wife and two children. Joel was just 44.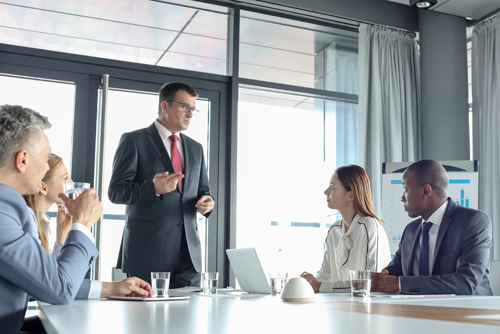 JEREMY / Morgan Chase
Jeremy was a managing director at JP Morgan Chase. With time at Bear Stearns he had a combined career of 17 years. But he was more than just his career success. He was one of the good guys. He had a personal passion for helping young people struggling with cancer. He was on the board of a non-profit that gave grants to young people getting on with life after they beat the disease. Ironically, Jeremy died from melanoma at 43.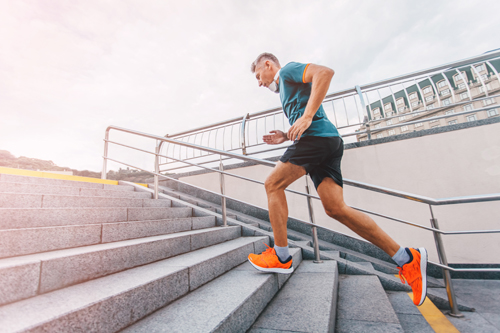 ROB / Merrill-Lynch
Rob was in financial services his entire life. He was a bank branch manager, a mortgage loan officer, a commercial loan officer, and a top producer. He was also a fitness nut and personal trainer "just for fun." One day, he felt some chest pain while running. After three separate occasions, he finally saw a cardiologist. Turns out he had a 99% blockage in his heart's "widow maker." Rob got lucky. He was 51 when they put a stent put in.
The price of success often comes at the expense of physical health.
Too many financial services professionals are juggling the stress of high-performance along with struggles such as eating habits that aren't always the best, alcohol consumption that may have ill effects, and a number on the scale that wants to go in one direction. And most of them have heard stories just like those of Joel, Jeremy, and Rob.
WATCH HOW DAVID MEINZ CREATES SUCCESS FOR
Audiences and Meeting Professionals Alike:

David's Signature In-Person Keynote:

Wealthy, Healthy & Wise
In this 60-90 minute program, David Meinz addresses critical aspects of what it takes to personally maximize the health and quality of life for financial services professionals.
The goal of all those years of hard work isn't about someday being able to pay medical expenses. It's about being able to enjoy the payoff.

David shows those in financial Services how to build up their health equity.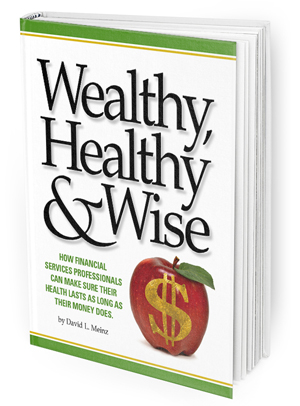 Based on his book Wealthy, Healthy, and Wise: How Financial Services Professionals Can Make Sure Their Health Lasts As Long As Their Money Does, David's program is relevant to every professional working hard to achieve and succeed in today's fast-paced, hectic, financial services world.

A message guided by real science, cutting-edge technology, and practical common sense...with none of the fads and gimmicks so prevalent today. David does his homework and shares his findings in a way that inspires, motivates, and entertains.
A great program guaranteed to keep your interest up!

THE TOTALLY NEW APPROACH to avoiding the biggest health threat to dental professionals

HOW YOUR GENETICS AFFECT what you should eat and why sugar, not fat, is the problem

THE FIVE DIETARY SUPPLEMENTS that you must consider

THE ONE DIET THAT REALLY WORKS and why it does

"We sponsor a client appreciation event and David has Consistently Scored the Highest Rating with our attendees. I've invited him numerous times and will have him back again!"
Jim Marshall, President, Spectrum Investment Advisors, Mequon, Wisconsin

For Over 25 Years, David Has Been
Helping Financial Services Audiences...
Enhance
Performance & Productivity
Increase
Professional & Personal Energy
Improve
Organizational & Individual Health
David Meinz, MS, RDN, FAND, CSP, speaks internationally on the topic of health and productivity and is a regular guest on radio and television. David shows people how to add quality years to their lives through his informative and fun programs.

Just a few of David's clients:


David's keynote and new book "Wealthy, Healthy, & Wise: How Financial Services Professionals Can Make Sure Their Health Lasts As Long As Their Money Does" have been receiving great reviews.
What Meeting Professionals Are Saying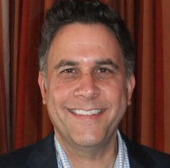 "One of our advisors died from an unexpected heart attack one week before our event. He was too young. David's program was exactly what our group needed to hear. I believe he helped us prevent that from ever happening again. I highly recommend David for one of your upcoming meetings."
Carl Olson, Managing Partner, Premier Client Group of the Pacific, MetLife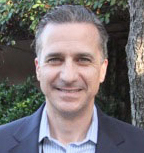 "David's presentation at our recent conference was very well-received. He showed our attendees the direct connection between a healthy employee and a healthy, productive organization."
Rob Perry, Lincoln Financial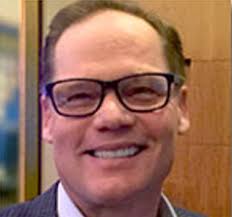 "David's message can lead to EXTRAORDINARY IMPROVEMENTS in your health and overall quality of life and was EXTREMELY WELL RECEIVED BY MY SALES TEAM.
His APPROACHABLE AND HUMOROUS DELIVERY style made for a very enjoyable and informative presentation. I HIGHLY RECOMMEND HIM."
Lance K. Carlson, Head of Sales Distribution, Great-West Financial
What Inspired Audience Members Are Saying
"David Meinz used his great speaking skills and brilliant humor to remind us all that the best investment is always in your own health!"
Craig Towle, Executive Vice President
JW Cole Financial, Inc.

GET YOUR FREE 14-PAGE SPECIAL REPORT:
"Coffee, Tea, or Caffeine-Free?"
Let's Talk About How We Can Partner To Create

ONE OF THE BEST LEARNING EXPERIENCES YOUR MEMBERS HAVE EVER HAD
Contact Us At
1-407-854-8108
Or Click Here To Connect With Us
David Meinz • PO Box 772525 • Orlando, FL 32877
"At a recent luncheon hosted by senior bank executives for business owners and centers of influence from across the Dallas-Fort Worth metroplex, guests filled A SOLD-OUT ROOM to hear one of the most impactful presentations of its kind! David Meinz delivered nothing short of a first-class, humorous twist on a content rich program entitled "Wealthy, Healthy, and Wise." Our guests left motivated and eager to apply what they learned, and hopeful to have an opportunity to hear him again."
Shannon Bettis, Senior VP, Commerce Lending Manager, Southside Bank, Dallas-Fort Worth, TX